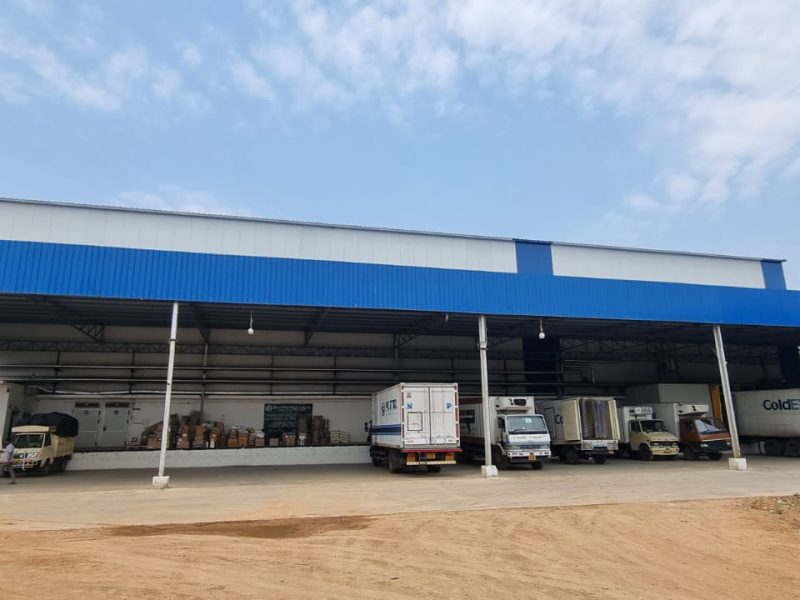 Foster Cold Storage, one of the biggest companies in Telangana State, boasts of state-of-the-art infrastructure and equipment, and has carved a niche in the field. Established in 1989, we provide quintessential solutions to our ever expanding customer base and potential clientele who are diversified into a wide gamut of branded companies and businesses.
Foster primly located in the heart of the city – at Bairamulguda just a 3 km from the noted Kothapet Fruit Market, while its branch UNIT 3 is functional at Kothur, Inlumalnarva village close to the international airport at Shamshabad and Outer Ring Road that paves an easy way connecting all important places in Hyderabad and abutting districts With considerable expertise, we lead at the marketplace and offer dexterous solutions which include Reefer Trucks that surpass the expectations of our clientele.
Why Choose Foster Cold Storage Pvt Ltd
Choose Foster Cold Storage Pvt Ltd as your trusted cold storage partner and experience the benefits of our top-tier facilities, tailored solutions, and unwavering commitment to quality. With our expertise and customer-centric approach, we aim to exceed your expectations and contribute to the success of your business.
With our extensive experience in cold storage, we possess in-depth knowledge of handling perishable products across various industries. You can rely on our expertise to preserve the quality and freshness of your goods.
State-of-the-Art Facilities
Our cutting-edge infrastructure is designed to provide optimal storage conditions. We invest in the latest technology and equipment to maintain precise temperature control and ensure the safety of your products.
At [Your Company Name], quality is our utmost priority. We adhere to stringent quality control measures to deliver the highest level of service. You can trust us to handle your goods with the utmost care and attention.
Customer-Centric Approach
We value our customers and strive to build strong, long-lasting relationships. Our dedicated customer support team is always available to address your queries, provide assistance, and ensure your satisfaction throughout our partnership.
Flexible and Scalable Solutions
Whether you are a small business or a large enterprise, our solutions are flexible and scalable to accommodate your evolving needs. We grow with you and provide the necessary infrastructure and support to meet your changing requirements.
Contact us today to discuss your cold storage needs and let us provide you with seamless and reliable storage solutions for your perishable goods.
We cater to the storage needs of
A wide range of branded companies and noted businesses dealing with frozen foods, dairy products such as Ice Creams, Butter, Whipped Toppings & cream, Organic Produce & Agricultural products like Tamarind, Chillies, Dry Fruits, Spices, Pharmaceuticals, Seeds, Fruits, etc., (+4°C temperature).In multi chambers to avoid cross-contamination.
To ensure uninterrupted power supply foster has standby generator facility. Come and store your goods, and products at Foster Cold Storage to extend freshness and endurance.
Foster deals with the companies include
With considerable expertise, we lead at the marketplace and offer dexterous solutions that surpass the expectations of our clientele.
Plant I Address
7-1-82/5, Bairamalguda Near LB Nagar Ring Road Hyderabad 500574 AP, India
Plant II Address
Inmulnurva,
B'lore highway/ Darga Road,
Kothur, Mahaboob Nagar Dist.
Ph: 9885303101.
Phones
+91 9885339999 | +91 9390139999
Emails
info@fostercold.com
foster_cs@hotmail.com