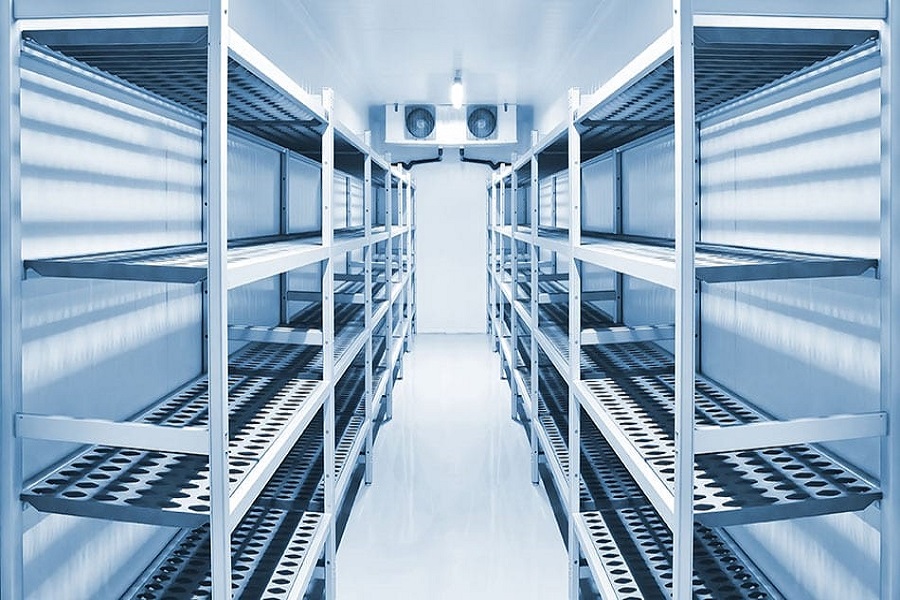 Thank you for considering Foster Cold Storage Pvt Ltd as your trusted cold storage partner. With 35 years of experience in the industry, we are committed to providing exceptional storage and preservation solutions for perishable goods. Our state-of-the-art facilities, expert team, and customer-centric approach make us the ideal choice for your cold storage needs.
At Foster Cold Storage Pvt Ltd, we offer a comprehensive range of cold storage services tailored to meet the unique requirements of various industries. Our services include:
Temperature-Controlled Storage
We provide a diverse range of temperature-controlled chambers to accommodate a wide range of perishable products. Our facilities can maintain temperatures as low as -24°C and as high as +8°C, ensuring optimal preservation for your goods.
Warehousing and Inventory Management
With a spacious storage capacity of 20,000 MT, we can accommodate large quantities of goods. Our advanced inventory management system ensures accurate tracking, efficient organization, and timely retrieval of your products.
We prioritize quality control to safeguard the integrity of your goods. Our facilities are equipped with advanced monitoring systems to ensure consistent temperature, humidity, and ventilation levels. Regular inspections and maintenance procedures guarantee that our storage environment meets the highest industry standards.
In addition to storage, we offer value-added services to cater to your specific needs. These services include labeling, sorting, repackaging, and order fulfillment. Our flexible solutions enable seamless integration into your supply chain, saving you time and resources.
We understand that each client has unique requirements. Our experienced team works closely with you to develop customized solutions that address your specific storage and handling needs. We adapt to your business processes and ensure that your goods receive the care and attention they deserve.
01
SERVICES
01
SERVICES
Equipped with the best of the industry facilities, infrastructure Foster Cold Storage offers customized and diligent services with professionalism to suit the diversifying business needs and satisfy the customers.
More Info
02
WHY FOSTER
02
WHY FOSTER
At Foster, a distinct blend of professional team of total competencies agility, quality norms and compliance of global standards and match the demands of volatile business.
More Info
03
FACILITIES
03
FACILITIES
To ensure uninterrupted power supply foster has standby generator facility. Come and store your goods, and products at Foster Cold Storage to extend freshness and endurance.
More Info